NHS Foundation Trust service utilisation reduction with Hear Me Now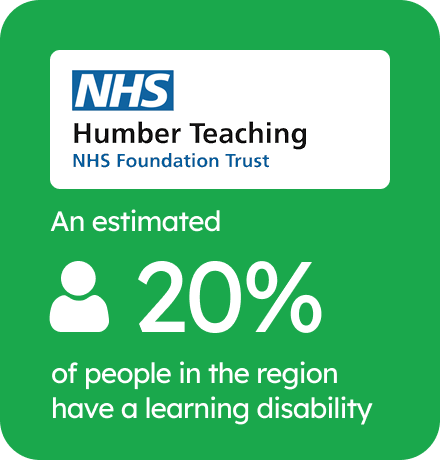 Humber Teaching NHS Foundation Trust and Maldaba carried-out a 12-month trial of Hear Me Now (formerly known as My Health Guide), and experienced a 30% reduction in service utilisation.
Humber Teaching NHS Foundation Trust (Humber) is a community mental trust in East Yorkshire serving a population of 765,000 people of all ages across 4,700 square km. An estimated 154,000 people in the region have a learning disability.
Humber and Maldaba carried-out a 12-month trial of Hear Me Now (formerly known as My Health Guide) from 2016 – 2017. Humber front-line staff spoke to people on their caseloads. Those who expressed an interest in using the app were referred, clinical staff greed whether the individual would be included in the trial at weekly team meetings. The only criteria was that they had a learning disability.
Using Humber's own data, Maldaba and Humber together looked at the first 60 of the 200 who were signed-up, in order to analyse the largest possible data set from the 12 month trial. We established baseline data for those 60 people by annualising the person's service utilisation at Humber for the 6 months before they received Hear Me Now.
We would love to see everybody that comes to us with this app. What we want to see is what people really think is important to them. We want them to have real empowerment over their lives.

Joanne Bone
Deputy Unit Manager
Humber Teaching NHS Foundation Trust
During the 12 month trial we were able to analyse 9 months of activity data for the 60 people. Again we have annualised this data to provide like-for-like comparison. To provide a picture of usual change we removed 5% (3 people) at each end of the spectrum of activity change.
On aggregate, service utilisation dropped by 30% in this period. This gave Humber options around addressing waiting lists and caseload numbers.
A breakdown of the comparison is shown in the table below.
Breakdown of change in service utilisation during Hear Me Now 12-month trial at Humber Teaching NHS Foundation Trust:
| | Face-to-Face | Out Patients | Phone | Other Services | Total |
| --- | --- | --- | --- | --- | --- |
| Baseline | 3,052 | 618 | 1,588 | 3,524 | 8,782 |
| Trial | 2,383 | 537 | 1,205 | 2,005 | 6,131 |
| Difference | -669 | -81 | -383 | -1,519 | -2,651 |
| % Change | -22 | -13 | -24 | -43 | -30 |
These figures exceed our expectations for the first 12 months use. They demonstrate the real impact that is possible with technology-enabled change.

Lorenzo Gordon
Director of Maldaba who provide Hear Me Now
Outcomes
Humber experienced a 30% aggregate reduction in service utilisation whilst using Hear Me Now
80% of surveyed users said app added value to their lives
89% of surveyed users intend to continue using app
Humber entered into a multi-year contract with Maldaba, scaling-up the use of Hear Me Now in the region
Contact us to learn how we can help you
Speak to us about how Hear Me Now can help your organisation to increase independence for people with cognitive impairments in your area.