Impact
Read about the impact that Hear Me Now implementations have made.
Improved Annual Health Checks
The national challenge of reducing inequalities in health for people with a learning disability. Maldaba worked with two CCGs, Local Authority, GPs, and social care providers to improve the AHC process and outcomes.
Mitigating risk for service users
Hear Me Now supports risk mitigation, preventing the breaching of a community treatment order and providing a record of the truth, available to all, 24/7, reducing the risk to the user, staff and wider community.
Staff handover times reduced
Maldaba partnered with Hft for the NHS Digital Social Care Pathfinder Programme in 2020/21. Hft understand that the Hear Me Now (HMN) concept is integral to their mission is to be driven by the people they support. The "About Me" section of HMN Is used to enable a successful and speedy transfer at handover.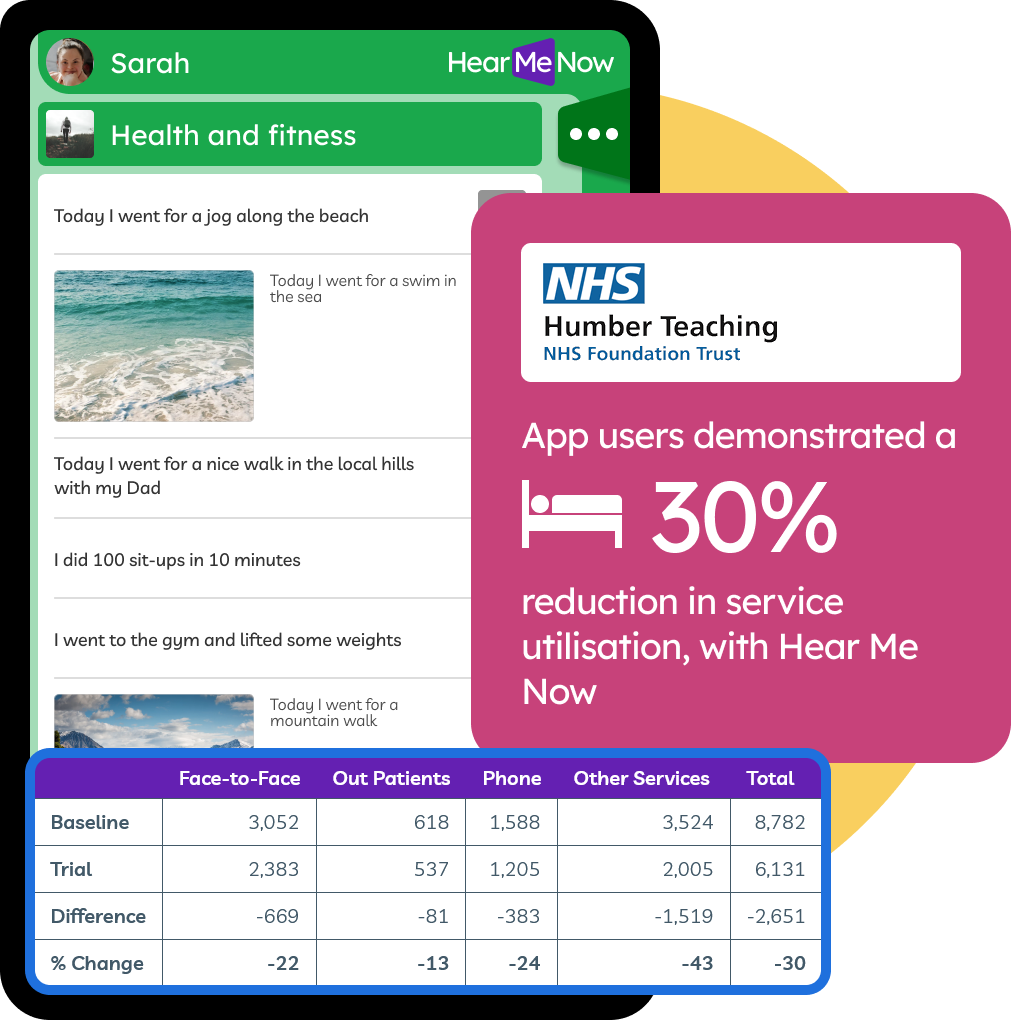 NHS Foundation Trust service utilisation reduction with Hear Me Now
Humber Teaching NHS Foundation Trust and Maldaba carried-out a 12-month trial of Hear Me Now (formerly known as My Health Guide).
Using Hear Me Now to increase independence and use support time more efficiently
Hft staff support someone's wishes for dignity and independence, using Hear Me Now to enable them to perform tasks on their own.
Evidencing CQC Compliance
Hft's use of Hear Me Now for the benefit of their service users, enables services to demonstrate evidence for Key Lines of Enquiry (KLOEs) in CQC audits.
Barts Health successfully trial Hear Me Now for people with learning disabilities and co-morbidities
Maldaba partnered with Barts Health NHS Trust and UCLPartners to improve quality of care for people with a learning disability and their treatment for other conditions.
Contact us to learn how we can help you
Speak to us about how Hear Me Now can help your organisation to increase independence for people with cognitive impairments in your area.